Hello all, Willuwontu here to bring you news about Updates for the Thing.
Currently in progress we have a few large projects happening.
1) UI
A lot of complaints have been heard about how the current game looks and so we decided to help make it looks better. Here's a look at our current progress on the lobby prior to spawning on the map.
*Special thanks to Ryan "Puppetbones" who has been aiding us in the creation of the UI (Check out his map "Phantom Remade" on the arcade.)*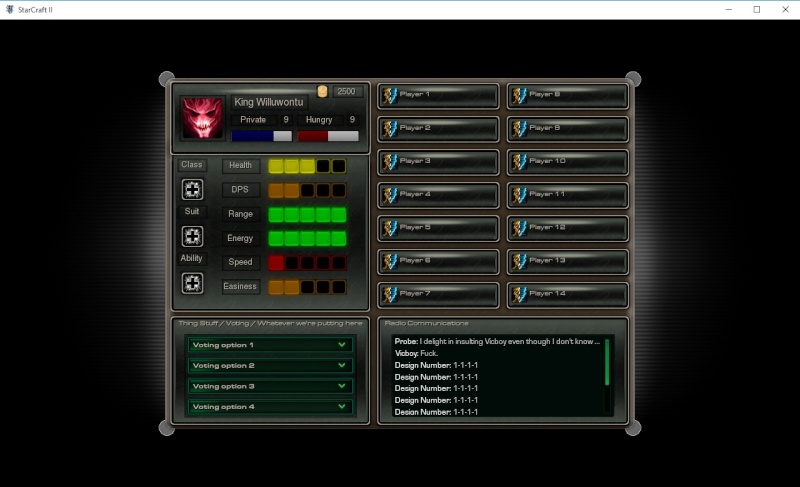 2) Classes
One of the major points of controversy for people was that they can only play as the marine, which while leading to simpler balancing also left the game feeling stale. So based off of the reception of the perk system we decided to create a system for you to use different units. And then we also created abilities and suits to help provide different play styles for each class of units.
Classes will be the main units such as marine, ghost, marauder, reaper etc. while suits will help influence their basic stats for the class, and abilities are the different escape methods for each class (marine stimpack etc.)
3)  Terrain
As previously stated, Probe has been reworking Baguio to make the mine less tedious amongst other things, and redesigning Ragnov from scratch. The three main focuses are: Balance, Visuals, and Story. You can read more on that by browsing other threads made by him.